SNL Star's Tooth Gap Has Apparently Vanished And So Can Yours
By Miswak Dentistry
May 29, 2022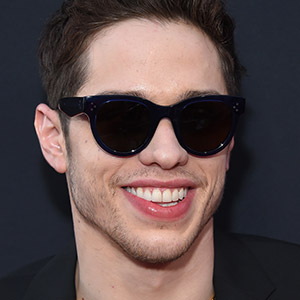 For all you hardcore Saturday Night Live fans, here's a trivia question: Who was the first cast member born in the 1990s? The answer—Pete Davidson, the edgy young comic who joined in 2014 at age 20. Speaking of Davidson, here's another question: What happened to his tooth gap?
If you're a dedicated viewer, you may have noticed in his early SNL seasons that Davidson had a noticeable gap between his front teeth, as well as some overall unevenness. Recently, though, the gap seems to have vanished and his teeth look straighter. As gossip goes, some believe his recent relationship with Kim Kardashian may be behind any dental changes.
So, what happened? Well, we're not sure! Davidson hasn't dished on any dental work. We'll just have to speculate and we do have a few possibilities.
First, though, it's helpful to understand what causes tooth gaps. In some cases, the size of a person's tooth might be too small in proportion to their jaw, which can leave space between teeth.
A gap can also develop if the strap of tissue connecting the upper lip to the gums (labial frenum) is overly large. Problems during childhood like an abnormal swallowing pattern or thumb sucking that put pressure on upper front teeth to move outward can create a gap.
Knowing the underlying cause can help us determine the best approach to correcting a tooth gap. Here a few of them.
Orthodontics. If a poor bite has created the gap, correcting the bite can close it. In this instance, we may turn to braces, aligners, or other orthodontic devices for moving teeth.
Dental bonding. With this technique, we apply a composite dental material to the tooth surface and bond it in place. This method is often used to repair chips, cracks or, in this case, fill in a slight gap.
Veneers. These thin shells of dental porcelain are bonded to the face of teeth to mask dental defects. Depending on how wide it is, a tooth gap could fall into this category.
Crowns. A step up from veneers, porcelain crowns are cemented over small-sized teeth to completely cover them.  Crowns could alleviate a gap by improving the proportional size of teeth.
One other thing to note: It may be possible to avoid a gap altogether by addressing causative issues in childhood. A simple frenectomy—snipping the tissue of an overly large labial frenum—or cessation therapy for thumb sucking could prevent a gap from developing.
But if that ship has already sailed, we may still be able to address your tooth gap and improve your smile. An initial consultative exam is your first step to a more attractive, gap-free smile.
If you would like more information about tooth gaps and how to treat them, please contact us or schedule a consultation. To learn more, read the Dear Doctor magazine article "Space Between Front Teeth."