Posts for tag: teeth whitening
By Miswak Dentistry
June 26, 2019
If your smile is dull, yellow, and unattractive, it's time to revitalize it with professional teeth whitening. With this tried-and-true treatment from Miswak Dentistry, you can achieve a brilliant smile more easily and quickly than you ever thought possible!
Located in Ukrainian Village and led by Dr. Tariq Riyal, Miswak Dentistry offers a wide range of preventive, restorative, and cosmetic dental services including professional teeth whitening to give you a smile you can be proud to show off—read on to learn more!
What teeth whitening can do for you
There a number of factors that lead our teeth to become stained as time goes on. Some of them include:
Tobacco usage
Drinking staining drinks, such as coffee, tea, cola, and red wine
Eating pigmented foods, such as curry and blueberries
An inevitable thinning of tooth enamel over time
If you are tired of looking at your dull smile, professional teeth whitening can help make your teeth look brighter, whiter, and younger than you ever thought possible! Consider that professional teeth whitening is:
Effective, because you can whiten your teeth up to 8 shades whiter than before, with results lasting up to an amazing 5 years (many over-the-counter whitening products are minimally effective and the results you achieve may not last long enough)
Quick, because the in-office treatment takes only about an hour (over-the-counter products can take weeks, even if they are used daily)
Safe, because professional teeth whitening products are rigorously tested for safety and approved by the American Dental Association (many over-the-counter products contain highly abrasive chemicals that can cause significant tooth sensitivity over time)
Budget-friendly, because professional teeth whitening is far less expensive than other cosmetic dental treatments
Interested? Give us a call!
If you want a brilliant, white smile, choose professional teeth whitening. For more information about professional teeth whitening and other dental services, call Dr. Tariq Riyal at Miswak Dentistry in Ukrainian Village today at (773) 661-0330.
By Miswak Dentistry
January 19, 2017
Learn about teeth whitening from your Chicago dentist.
Do you desire a radiant smile? Professional teeth whitening will give you a whiter, brighter smile. Dr. Tariq Riyal at Miswak Dentistry in
Chicago, IL, your Ukrainian Village Dental professional, offers state-of-the-art teeth whitening treatments to their patients. Here are the top six reasons why your teeth are so yellow.
#1- Smoking

If you smoke or use tobacco products, your teeth will darken over time. Smoking is a common cause of tooth discoloration and can turn the teeth brown, black or yellow. Chewing tobacco also contributes to yellowing of the teeth.
#2- Food

Dark-colored foods, including dark sauces and various fruits, such as pomegranates, blueberries, raspberries and grapes also have the potential to discolor teeth. These foods contain chromogens, pigment-producing substances with a penchant for sticking to enamel.
#3- Beverages

Pigments from dark-colored beverages such as wine, soda, coffee, and tea also cause permanent stains on your teeth. There are several ways to prevent staining of the teeth, such as drinking water after consuming dark-colored drinks and drinking dark-colored drinks with a straw.
#4- Medications

Certain medications such as drugs for high blood pressure, antipsychotic medications and antihistamines stain teeth. Minocycline, a tetracycline antibiotic, also causes tooth discoloration.
#5- Genetics

Some individuals people are more likely to have stained teeth. Amelogenesis Imperfecta and Dentinogenesis Imperfecta are genetic defects that cause the teeth to develop improperly and could lead to teeth yellowing.
#6- Poor Health

Poor health can play a large factor in teeth color. Sickle Cell Disease can cause teeth discoloration and other tooth abnormalities. Tooth discoloration can also occur after suffering a high fever at a young age.
Say goodbye to those less-than-perfect pearly whites. Call Miswak Dentistry in Chicago, IL, at (773) 661-0330 right now to schedule your next dental appointment. Professional teeth whitening won't just improve your smile; it will also change your life for the better.
By Miswak Dentistry
November 01, 2016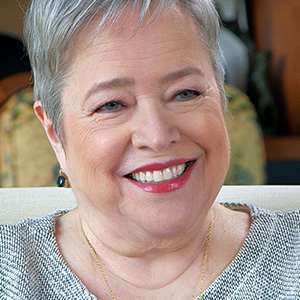 Academy Award-winning actress Kathy Bates knows how important it is to present your best face to the world — and one of the most important features of that face is a beaming smile. But there came a point when she noticed something was a little off. "I've always had good teeth, but it seemed to me as I was getting older that they weren't looking as good," Kathy explained in a recent interview with Dear Doctor magazine.
That's when she decided it was time to take action. Kathy had orthodontic treatment when she was in her fifties, and she keeps her smile bright with tooth whitening treatments. She uses a kit provided by her dentist with a safe, effective whitening solution.
Of course, a bright, healthy smile looks great anywhere — whether you're on the red carpet or "off the grid." And you don't have to be a Hollywood star to have professional whitening treatments. In fact, teeth whitening is one of the most popular and affordable cosmetic treatments modern dentistry offers.
The basic options for professional teeth whitening include in-office bleaching or take-home kits. Both types of dentist-supervised treatments offer a safe and effective means of getting a brighter smile; the main difference is how long they take to produce results. A single one-hour treatment in the office can make your teeth up to ten shades lighter — a big difference! To get that same lightening with at-home trays, it would take several days. On the plus side, the take-home kit is less expensive, and can achieve the same results in a bit more time.
It's important to note that not all teeth can be whitened with these treatments. Some teeth have intrinsic (internal) stains that aren't affected by external agents like bleaches. Also, teeth that have been restored (with bonding or veneers, for example) generally won't change color. And you can't necessarily whiten your teeth to any degree: Every tooth has a maximum whiteness, and adding more bleach won't lighten it beyond that level. Most people, however, find that teeth whitening treatments produce noticeable and pleasing results.
What about those off-the-shelf kits or in-the-mall kiosks? They might work… or they might not. But one thing's for sure: Without a dentist's supervision, you're on your own. That's the main reason why you should go with a pro if you're considering teeth whitening. We not only ensure that your treatment is safe — we can also give you a realistic idea of what results to expect, and we will make sure that other dental problems aren't keeping you from having a great-looking smile.
How often does Kathy Bates see her dentist for a checkup and cleaning? "I go about every four months," she noted. "I'm pretty careful about it." And if you've seen her smile, you can tell that it pays off. If you would like more information about teeth whitening, please contact us or schedule an appointment. You can learn more in the Dear Doctor magazine articles "Important Teeth Whitening Questions Answered" and "Teeth Whitening."