Special Offer Right Now!
Complimentary Invisalign Consult
Zero down to start Invisalign
Payment Plans of up to 5 years
24 months with no interest ( If you qualify)
No Cost and Does NOT affect your credit to see if you qualify
Call now to see what you qualify for!
When you hear the word "orthodontics," what comes to mind? Probably a young teenager whose teeth are covered by a latticework of metal. There are indeed many orthodontic patients who fit that description. However, there now exists an increasingly popular alternative to traditional metal braces: Invisalign® clear aligners.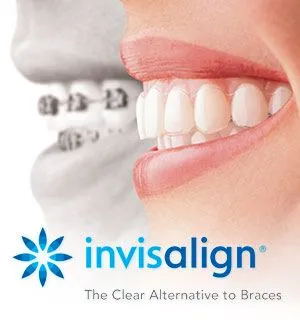 As the name implies, Invisalign clear aligners are made of almost invisible polyurethane plastic. Rather than being cemented or bonded to the teeth as metal or clear braces are, clear aligners are completely removable — for important social occasions, for eating, and, most importantly, for tooth-brushing and flossing. This advantage can also be a disadvantage: It means you must resist the temptation to take your aligners out more than is advised. Here are some other advantages of the Invisalign system: