Posts for category: Uncategorized
By Miswak Dentistry
September 11, 2021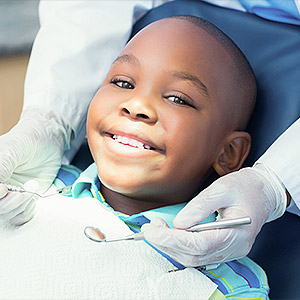 Your child's dental development is in overdrive between birth and early adulthood. The rapid growth of the teeth, gums and jaws occurs mostly on its own—but tooth decay could significantly derail it.
Although most cases of dental disease occur in adults, tooth decay is a major problem for children, particularly involving primary teeth. These teeth are much more important than they seem given their short lifespans: Because they help incoming permanent teeth to align properly, their premature loss due to decay can create future bite problems.
To prevent this from happening, taking steps to prevent tooth decay in young children is well worth the effort. The best strategy is a double-pronged approach. You'll first want to address certain areas that directly contribute to tooth decay. You'll then want to add measures that strengthen the teeth themselves against the disease.
In regard to the former, reducing the levels of harmful bacteria in the mouth tops the list. These bacteria produce acid as a byproduct that in turn softens and erodes enamel, the teeth's natural barrier against decay. We reduce bacteria by eliminating dental plaque, a film of built-up food particles that feeds and shelters bacteria, through daily brushing and flossing.
Certain dietary choices may also contribute to bacterial growth. Refined sugar is a prime food source for bacteria, so limiting it in the diet will help reduce tooth decay. Furthermore, a diet rich in whole, unprocessed foods and dairy provide nutrients strengthen teeth against decay.
The other prong in defeating tooth decay mainly involves protective measures provided by your dentist. Sealants applied to the chewing surfaces of a child's teeth help protect the enamel from the buildup of bacteria in these highly susceptible areas. An occasional direct application of fluoride to teeth further strengthens their enamel, and makes them less susceptible to decay.
This approach can minimize the chances of tooth decay, but it won't eliminate the risk altogether. If it does occur despite your best efforts, prompt treatment can limit the damage and preserve the teeth. Working with your dentist, you can help ensure your child's teeth are protected from this damaging disease.
If you would like more information on best dental care practices for children, please contact us or schedule an appointment for a consultation. You can also learn more about this topic by reading the Dear Doctor magazine article "Dentistry & Oral Health for Children."
Getting your teeth whitened professionally can be a life-changing experience. Whiter teeth are associated with youth, health, vitality and even your level of professionalism in the workplace. Your dentist has the ability to improve the appearance of your teeth by up to eight shades in one short visit. Explore the following FAQs about teeth whitening so that you can decide if this cosmetic treatment is right for you.


Why is Professional Teeth Whitening the Best Option?
Over the counter whitening products are convenient but problematic for a number of reasons. For one, they take a long time to show results (sometimes weeks or months), if they ever do. Whitening kits that come with trays are ill-fitting and uncomfortable to wear for extended periods of time. When you have your teeth whitened professionally, the treatment is finished within one day, in one appointment. There's no need to disrupt your schedule by wearing a tray every day and little to no concerns about irritation of the gums since the procedure will be handled by a skilled dentist.

Who Is a Candidate?
Any patient with generally good dental health may be a candidate for professional teeth whitening. Keep in mind that some patients aren't eligible for this treatment because they have stains that can't be cleared with whitening gels. This is the case when the stain is "intrinsic," which means the discoloration is at the inner layer of the tooth. Your dentist can tell you if your teeth can be successfully whitened at your initial consultation.

What Happens At A Teeth Whitening Appointment?
Set aside at least an hour of your time for your teeth whitening appointment. You'll sit back in your chair as the dentist inserts a device to keep your lips separate from your teeth then applies the gel. You'll wait for anywhere between 60-90 minutes until the whitening effect has set in. Many patients choose to have this treatment performed on a lunch hour.

How Long Will the Teeth Stay White?
You can expect to enjoy your new whiter smile for about one to two years or longer. The length of time your smile will last depends on you and your dental habits. If you go back to eating the same foods and drinking the same beverages that stained your teeth in the past, the problem is likely to return more quickly. Use a straw, brush regularly and see your dentist for cleanings twice per year.
Contact Your Dentist

You will be happy with the way that your smile looks after going to your dentist for a teeth whitening treatment. If you have more questions, call for an appointment today.
By Miswak Dentistry
March 29, 2019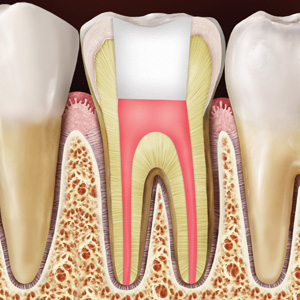 One of the most effective techniques for saving decayed or injured teeth is the root canal treatment. Yet when many people hear they need it, they become nervous at the prospect.
Much of this stems from a common misunderstanding that undergoing a root canal is painful. It's not — today's anesthetics are quite effective in numbing pain during a procedure, and mild pain relievers like ibuprofen are usually sufficient to manage any discomfort afterwards.
In fact, a root canal treatment relieves pain caused by decay within a tooth. As decay progresses, it can enter the interior known as the pulp, which contains bundles of nerves and blood vessels. It attacks these nerves causing pain and infection. If the infection progresses through passageways known as root canals that are in the roots of the tooth, the pain can intensify. More important, the tooth is in danger of loss as the root and connective tissues that hold the tooth in place are injured from the spreading infection.
During a root canal treatment, we access the pulp by drilling a small access hole, usually in the biting surface or in the rear of a front tooth. Once we enter the pulp chamber we remove all the contaminated tissue. Once thoroughly cleansed, we fill the empty chamber and canals with a special filling (usually gutta percha) to prevent future infection. The access hole is then sealed and at a subsequent visit we strongly recommend placing a permanent crown to provide further protection from damage to the tooth.
Root canal treatments are quite common. All general dentists have been trained in endodontic treatment and can perform most types of procedures. More difficult cases (like a complex root canal network that may be hard to access) may require the services of an endodontist, a specialist in root canals. Endodontists use advanced techniques and specialized microscopic equipment to treat complicated situations.
It's actually good news if we recommend you undergo a root canal treatment — it means your tooth has a good chance of survival once it's disinfected and the decay is removed. But don't delay: the sooner we can treat your tooth, the better your chances of a healthy outcome.
If you would like more information on root canal treatment, please contact us or schedule an appointment for a consultation. You can also learn more about this topic by reading the Dear Doctor magazine article "Common Concerns about Root Canal Treatment."